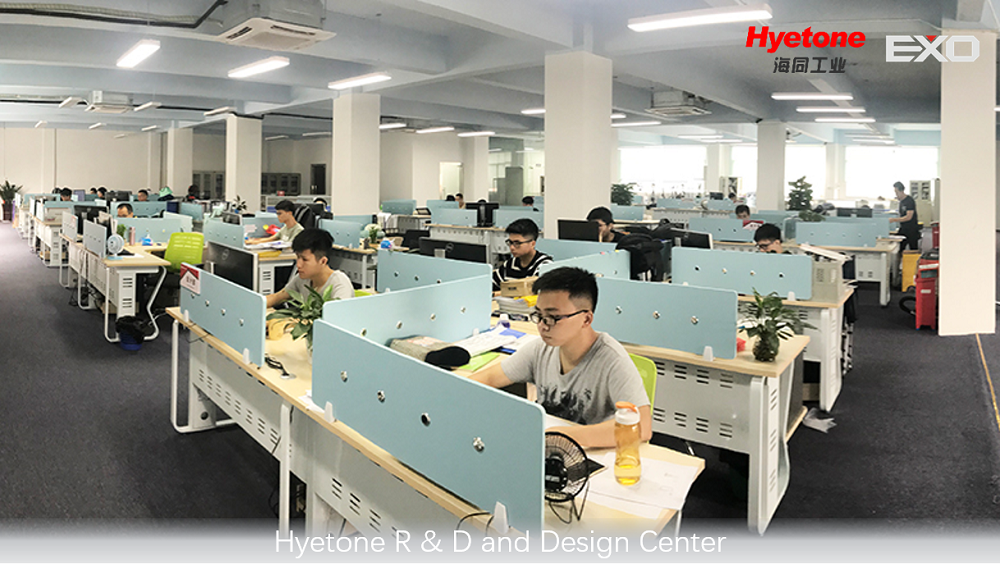 With the continuous progress of China's industrialization, the improvement of people's living standards, more and more companies and employees have begun to pay attention to occupational health and safety, and work-related injuries. At the same time, people are also looking for ways to improve the quality of life and work.
Guangzhou Hyetone Industrial Technology Co., Ltd. (Hyetone) has been deeply involved in the field of Human-machine Interaction for 16 years, focusing on the use of machinery and intelligence to empower industrial workers, using fluid power technology as the basis for innovation, for the high-end intelligent equipment market segment. At the core of our differentiated competition strategy are ergonomics, profiling technology, motion capture, motion recognition, tactile interaction, life monitoring, simulation, and other Human-Machine interaction technologies. Our products integrate the work of the human body and machinery to reduce physical labor, amplify the physical output, and combined with the Intellidyne 5G IoT platform to collect data on the worker's condition, monitor the labor status in real time, and allows efficient production.
Hyetone's lead products includes the AMB ergonomic material handling devices and high-strength and complex cross-section aluminum alloy rails, EXO exoskeleton, and FAP hydraulic-powered components. Our products fill many domestic technology gaps and have become viable substitute for imported high-end equipment. We are committed to continue to achieve technological breakthroughs and development around the concept of "machines help humans produce better".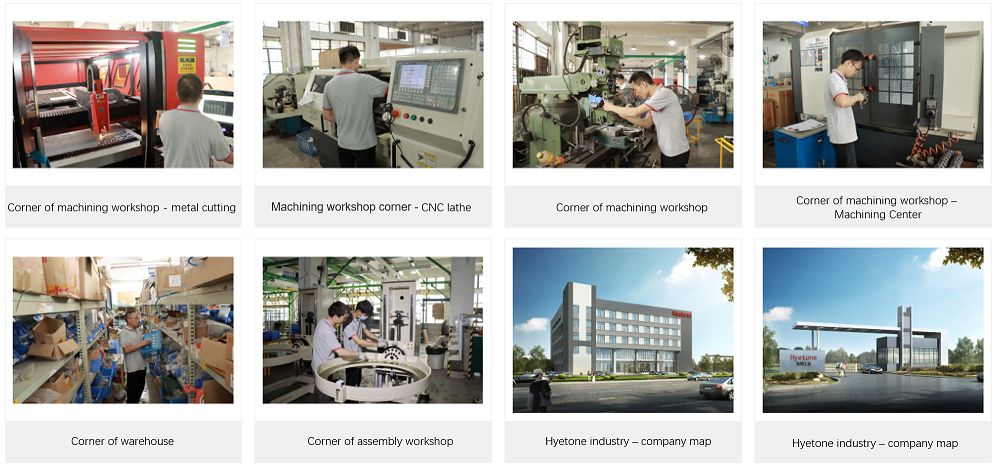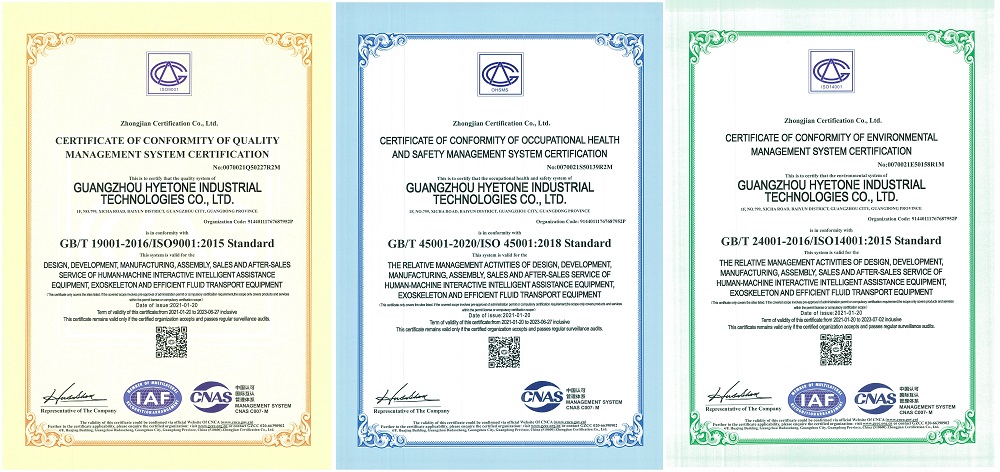 Hyetone industry is a high-tech enterprise recognized by China, Guangdong intelligent human-machine interaction exoskeleton Engineering Technology Research Center, Guangdong robot backbone (cultivation) enterprise, Guangdong specialized and special new enterprise and Guangzhou Municipal Research and development institution. It has domestic human-machine interaction technology and independent intellectual property rights through independent research and development Wearable human-computer cooperative exoskeleton and key hydrodynamic components have formed a number of domestic invention patents.
The team technology of Hyetone industrial R & D center covers all kinds of cross-border professional and technical talents, such as mechanical structure engineers, embedded software, hardware engineers, control algorithm engineers, industrial design engineers, fashion designers, physical exercise and rehabilitation experts. Hyetone industrial R & D technicians account for more than 40% of the total number of employees. Among them, there are 2 doctoral students and 8 master students, and 80% of them have bachelor's degrees or above. The main R & D engineers come from well-known universities at home and abroad, and the R & D funds account for more than 12% of the operating revenue every year.
Every day, every year, Hyetone is committed to making industrial productivity safer, simpler, more efficient and energy-saving.