Exoskeleton for Electrician Back Support Full Body Harnesses Insulated - PHES5
EXO-SAFETY
QUICK VIEW
Suitable for working at height such as installation and maintenance of wind farms installation and maintenance of high-voltage power lines erecting and dismantling scaffoldings welding beams and columns or when climbing roof trusses. The
EXO Occupational Exoskeleton Back Support Full Body Harnesses Insulated- PHES5
Suitable for working at height such as installation and maintenance of wind farms, installation and maintenance of high-voltage power lines, erecting and dismantling scaffoldings, welding beams and columns, or when climbing roof trusses. The waist protector can protect and disperse the pressure on the waist, and the elastic belt can provide assistance when bending over. It has the functions of a fall protection and fall arrest belts for height work. It also a carrying belt that can carry a of tools;
The material is wear-resistant, weather-resistant and impact-resistant, with reflective strips and document holder;
The Exosuit waist protection feature can reduce lumbar muscle strain when carrying tools, and can prevent intervertebral disc herniation;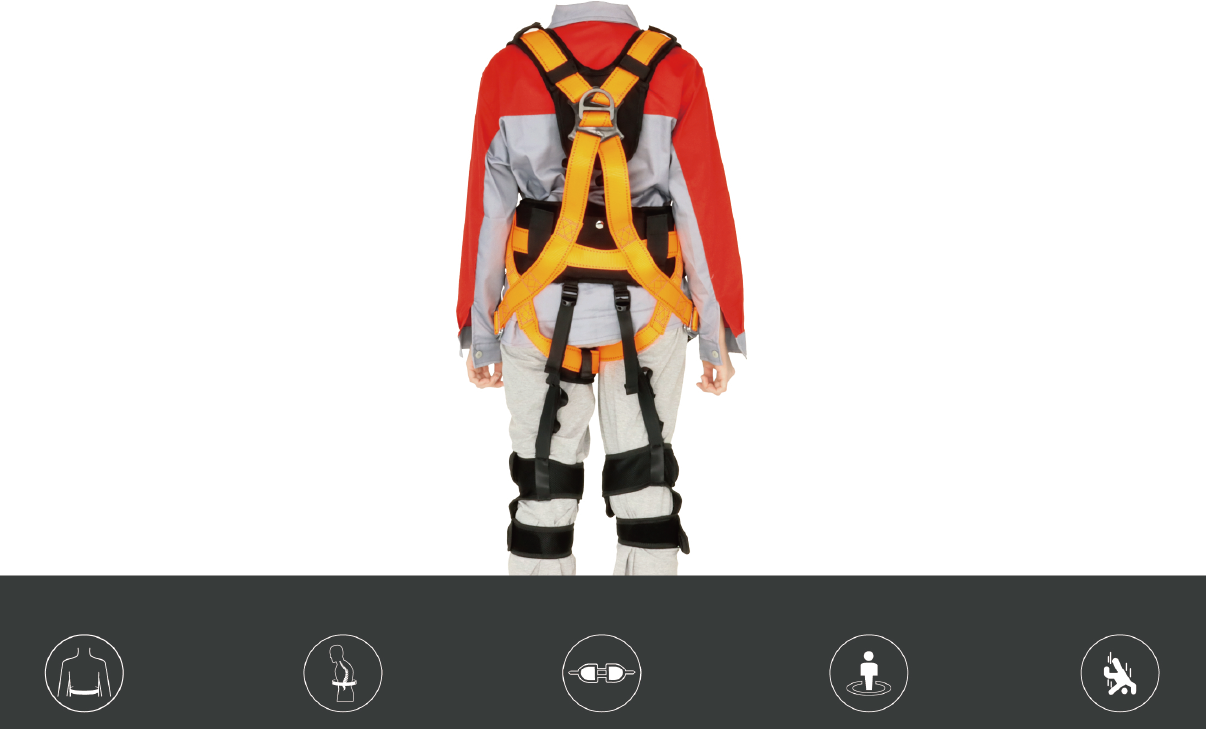 Specifications
Exosuit weight: <2.7kg;
Wearer Height: 1.6-1.85 meters;
Donning doffing time: <50s;
Service life: >250,000 times;
Types of work suitable for
high-altitude works such as wind power installation and maintenance, high-voltage line installation and maintenance, scaffolding erecting and dismantling, welding or roof trusses, and can be used with safety ropes to ensure worker safety while reducing local waist stress during work.
Distribute strength evenly, reduce human energy consumption, improve labor efficiency, and avoid lumbar muscle strain and intervertebral disc herniation caused by long-term bending operations;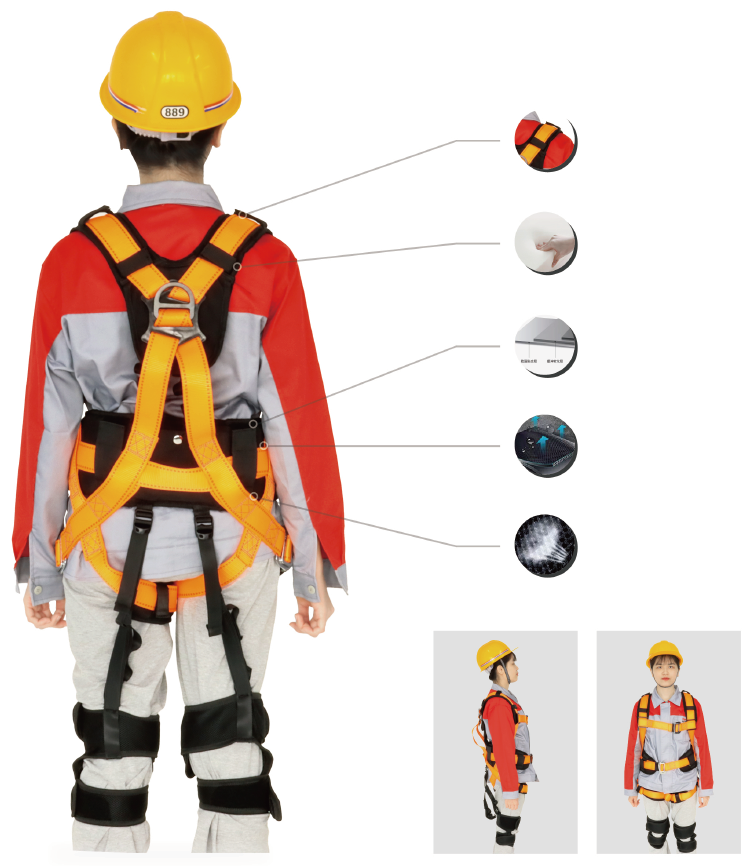 Consists of
Waist protection belt, fall protection belt, back strap, elastic belt, waist belt, tools bags.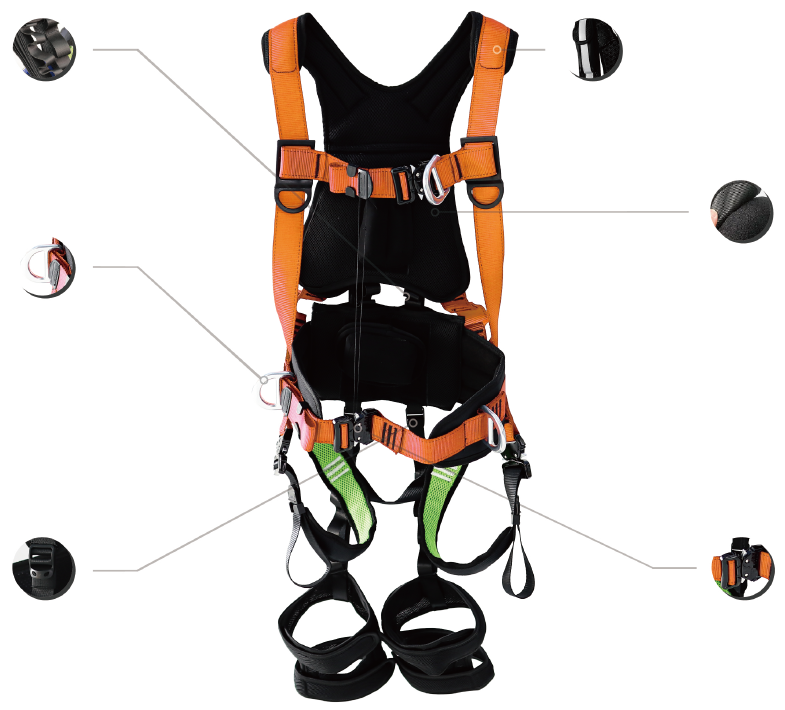 Detailed descriptions
Characteristics: Elastic belt for waist support;
Shoulder straps: built-in thick cotton lining, shoulder socket, distributes the force evenly;
The middle layer of the back panel is equipped with high-density Velcro to adjust the position of the elastic belts and the lumbar back cushions;
Elastic belt pulling force is adjustable. Maximum pulling force 15 kg;
Webbing for storage: anti-sway, prevent the shoulder strap from slipping off;
Characteristics:Waist Protection Exosuit;
Aviation aluminium O-hook - high-strength aviation aluminium, light in weight, not easy to corrode, tightened by a nut;
Fall arrest bag - When a fall occurs, the fall arrest bag automatically opens to reduce impact;
Waist Protection Exosuit with insulation.